Hillside is a residential facility for 59 people with developmental disabilities, including intellectual disabilities, cerebral palsy, autism, and epilepsy.
As a nonprofit organization, our tax ID number is:
95-1816019
For access to our financial statements, click here.
Hillside offers residential services for people with a variety of intellectual and developmental disabilities, with levels ranging from moderate to severe. The majority of our residents are non-ambulatory with additional medical challenges. We accept adults of all ages. Currently our population ranges in age from early 20s to 70s.
Having an intellectual or developmental disability (I/DD) is a challenge our residents carry with them. Hillside's niche in the I/DD care network is defined by the extent of our residents' disabilities and medical needs. Providing intensive medical support and empathetic caregiving is paramount to extending and enriching their lives. Despite the hurdles our residents experience during their day – every day – our programs focus on what they can accomplish, look at ways to eliminate obstacles, and seek opportunities.
Our mission is to provide a home that supports our residents' efforts to maximize their physical, cognitive, social, and emotional abilities so that they can attain their highest level of independence in an environment where people are treated with dignity and respect.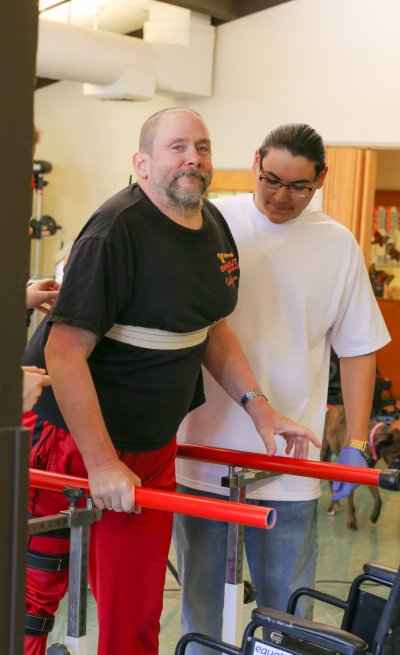 Late 1930s: The Hillside concept is created with the help of George Cukor, Muriel Evans and Joan Flanders.
Hillside opens its doors to cerebral palsy children on Ontare St. in Santa Barbara.
Hillside is incorporated as a non-profit.
Hillside's new facility is completed and soon filled to capacity.
Assemblyman Frank D. Lanterman introduces the Lanterman Mental Retardation Services. Act, extending regional center services through California.
History of Disability Rights enters curricula – the first bill requiring that students in a K-12 public school system be taught the history of the disability rights movement is passed.
Hillside celebrates 70 years of service.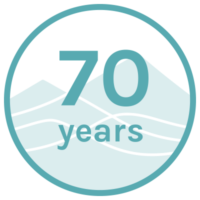 PROVIDING CARE IN A THERAPEUTIC LEARNING COMMUNITY
Register for our bi-monthly e-newsletter to find out about upcoming events, recent stories about residents, and more.  Hillside is a happening place, so be a part of the fun!
"Whatever their gifts or their limitations, people are all bound together in a common humanity."
Jean Vanier
""Never doubt that a small group of thoughtful, committed citizens can change the world; indeed, it's the only thing that ever has."
Margaret Mead