Our Community Project will transform our model of care by creating a new mixed-abilities neighborhood on our property – the first of its kind in the Santa Barbara area. A key component of this plan is building homes for the general public, alongside residents' new state-of-the- art, adaptive homes. This will provide greater community integration, increased independence, and stronger financial stability for Hillside. The guiding vision behind the Community Project is one of inclusion and the highest level of equality for people with intellectual and developmental disabilities.
Hillside has been working to ensure our future by creating our Community Project for over a decade. We will develop our 24 acres, where our current facility sits, to create a thriving, diverse neighborhood that includes contemporary, adaptive housing for Hillside residents. This will address several critical needs:
To provide ADA/ABA housing that meets changes in state and federal standards
To facilitate greater integration into the community for Hillside residents
To aid in financial stability for Hillside's future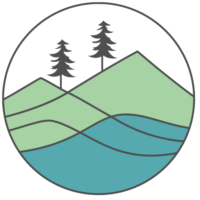 "Hillside is a critically important part of a healthy community. We need to take care of those who are least able to care for themselves."
– Norris Goss, Board Vice-Chair
AN INCLUSIVE NEIGHBORHOOD
The vision for our 24-acre site takes advantage of the natural setting and ensures Hillside residents remain in close proximity to the medical and therapeutic services they require.
Open-Space: Natural undisturbed land, attractive landscaping, inviting green areas, handicap accessible public trails along the restored Arroyo Burro Creek
Hillside Facilities: Therapy Center with indoor pool, health care, administrative building
Additional Amenities: Shared common areas, gardens, coffee and snack bar